We are pleased to announce that we are back in the clinic and able to see patients again! We have strict precautions to ensure the health and well being of all patients.
—ABOUT US
Our Physical Therapy Facility in Denver
---
"You're going to feel comfortable the minute you walk in the door."
---
Top-notch care requires a state-of-the-art facility. Mile High Physical Therapy® & Balance Centers offers the best equipment available, keeping you safe, comfortable and confident.
Mile High Physical Therapy® and Balance Training Center has been proudly serving Denver, Colorado since 2001. We offer a personal approach to Physical Therapy, ensuring our patients receive the best care possible. Whether it's preventing falls; recovery from a sport's injury; surgery related; or you're managing chronic pain, Mile High Physical Therapy® is the right choice for your Denver physical therapy needs.
No one should have to let pain impact their quality of life, and Mile High Physical Therapy® is here to restore mobility and ensure your independence. When choosing a physical therapist in Denver, Colorado it is important to choose someone who prioritizes communication and quality care, and that is what you get at Mile High Physical Therapy®.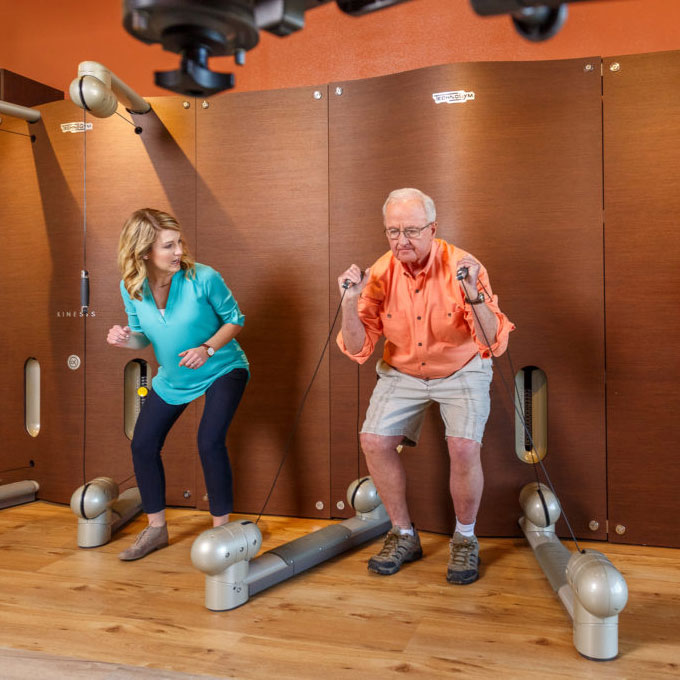 —THE MILE HIGH DIFFERENCE
World-Class Physical Therapists & Cutting-Edge Techniques in Denver
---
With our beautiful hiking trails, Denver is one of the most active cities in the United States, and it would be a shame to have an injury keep you from them for long. A change in physical function can have a devastating effect on a person's life, and we use our rehabilitation expertise to bring our patients the best care possible. Mile High Physical Therapy® provides the highest quality professional care in Denver. Our proactive approach to physical therapy has given us a reputation of excellence. We pride ourselves on having the best physical therapy Denver can offer with therapists who have obtained their doctorate degrees.
One area we specialize in is back and neck disorders, meaning that if you have been dealing with back and neck pain without relief, it is time to give us a call. If you've tried everything but you haven't been to us, then you haven't tried everything. If you've ever been curious about "dry needling," look no further than Mile High Physical Therapy®. We have specialty training in dry needling to help reduce and eliminate pain so you can get back to doing what you love.
—BALANCE INNOVATION
World-Class Balance Training
---
Another specialty is balance training. We are proud to serve the physical therapy community of Denver through our expertise. Our proven techniques start with an initial assessment where we identify goals and areas that will need the most attention. We have a strong understanding of our patients' limits and will progress the difficulty in a safe and controlled setting. We want to make you stronger and more comfortable doing the things you love to do.
We understand that you have a lot of options when choosing a physical therapist in Denver and we believe we are the best when it comes to personalized and quality customer care. When narrowing down Denver physical therapy options, make sure you consider Mile High Physical Therapy®, a place that will always put your needs first.
If you want to experience personalized care from highly trained experts, give Mile High Physical Therapy® a call today at: (303) 856-3299. We are located right between E 5th Ave. and Power House Pl. at 495 Uinta Way # 110, Denver, CO 80230.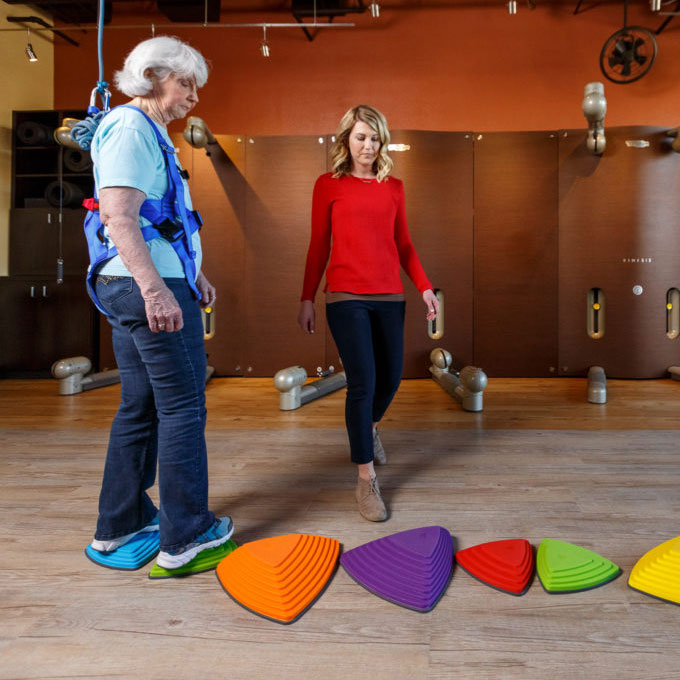 Dr. Wolfe treated me for two torn ligaments in my ankle and I had a wonderful experience. His expertise was deep and he clearly cared about his patients. He was very interested in helping me get back to my unique activities and specific sport. He runs a smaller practice so it's a personal atmosphere with all the flexibilities that a smaller practice offers, such as a front desk that knew me and always working directly with the PT instead of through PT assistants. He's a real person. Highly recommend!

We had a great experience for our first visit. My 11 year old son has knee pain and we were able to get an appointment the next day. The receptionist was very friendly on the phone to schedule and the therapist (Brianna) was very knowledgeable. The place was very clean and orderly. We look forward to future visits.

I've been seeing Paden for about 10 years. He is always very thorough and attentive. I highly recommend him and have referred many others to him.

What a great place to rehab! Everyone is so friendly and helpful. I had my knee rehab here several years ago and have never had a problem since. I'm 73 years old and still very very active because of The great care provided at Mile High physical Therapy. I highly recommend it!

Dr. Wolfe has been providing PT for both my shoulder and knee. I found the scheduling to be easy and it met my timing needs. Also, Dr. Wolfe is approachable with a good sense of balance as we work toward my PT goals. My husband also had a great experience at Mile High PT.
Our Physical Therapy Services
Everything you need to get back to your best!
Contact Us
---
Contact our team at Mile High Physical Therapy® and Balance Center to learn more.